Stability is essential for children, and it's especially crucial for children in elementary school between the ages of six and eleven. Research has shown that long-distance moves can impede children's school performance and social skills and even negatively impact their behavior. Luckily, these negative consequences are usually short-lived and completely reversible.
The five books below can help your elementary student cope with a long-distance move.
1. Hex Hall
This book by Rachel Hawkins, which is ideal for fifth or sixth-grade girls, follows Sophie Mercer after she moves to Hex Hall, a private reform school for misbehaving "Prodigium," aka wizards, witches, shapeshifters, and faeries. It's a little bit of Harry Potter, a little bit of X-Men. If it's a hit, don't worry because Hex Hall is a trilogy!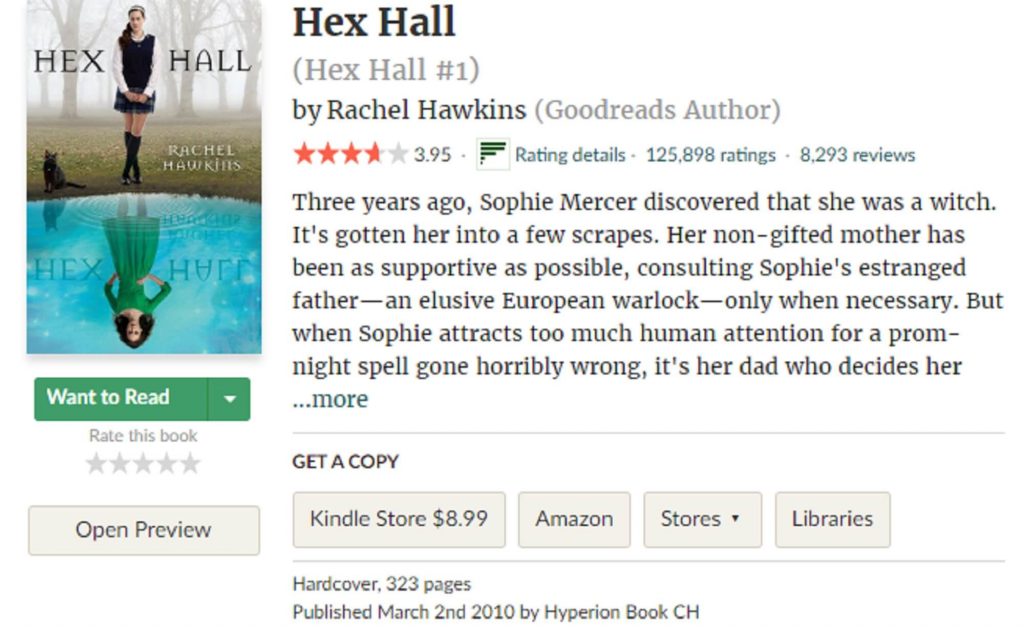 2. Moving
No list like this would be complete without a book by Fred Rogers, the host and creator of the show Mister Rogers' Neighborhood. Unlike Hex Hall, this book is appropriate for boys or girls, and it is likely to have the most significant impact on children between 1st and 3rd grades.
Moving demystifies the process of a long-distance move by taking children through all the things they can expect to see and experience before, during, and after the relocation.
3. My Very Exciting, Sorta Scary, Big Move: A Workbook for Children Moving to a New Home
This interactive workbook by Lori Attanasio Woodring, which is great for elementary students from five to eleven years old, gives children a step-by-step guide to the moving process. It will help your child prepare for and understand all the things that come with moving, from saying goodbye to old friends and making new ones to missing your old house.
4. The Kid in the Red Jacket
This book by Barbara Park follows Howard Jeeter after he moves from Arizona to Massachusetts, where all the kids in town act like he's invisible — everyone except his six-year-old neighbor, Molly, who seems to talk nonstop. Howard adapts, makes new friends, and eventually thrives in this laugh-out-loud adventure.
It's one of the more critically acclaimed books on this list. The Kid in the Red Jacket was a Library of Congress Children's Book of the Year and a Parents' Choice Gold Award Winner.
5. Moving Day
Moving Day by Ralph Fletcher follows 12-year-old Fletch as he adjusts to his new life after moving from Massachusetts to Ohio. It's just 40 pages long and told in a series of poems, but is still suitable for an older audience — think intermediate elementary school and adolescent boys. Though there are some sad parts throughout the book, Moving Day ends on a hopeful note.
Moving is never going to be easy for your child. We hope these books will help your elementary student cope with a long-distance move by reminding them that they're not alone, that things will get better, and that even though moving is scary, there's so much to be excited about in your new home!